On February 4th, San Juan High School FCCLA chapter went to Region 4's annual Spring Meeting at Foothill High School. At this meeting, our chapter officer team and other members from the chapter and Region 4 area competed in STAR events. What are STAR events? STAR Events (or Students Taking Action with Recognition) are competitive events in which members are recognized for proficiency and achievement in chapter and individual projects, leadership skills, and career preparation. Many of our members took home awards and are preparing for the next time they will compete.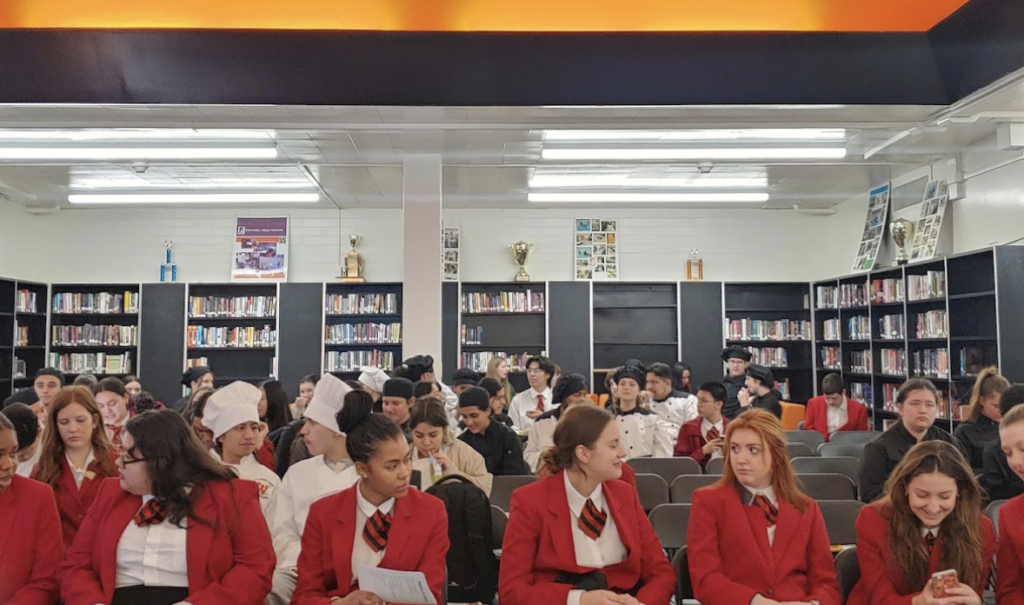 After Spring meeting Region 4 is now getting ready to head ‌down to Riverside for the State leadership conference. Our chapter will be at Riverside to compete, vote, and watch the yearly fashion show from April 22nd through the 25th.
And in case you have forgotten FCCLA stands for Family Career Community Leaders of America and strives to help our members find what they want to do for the future with family and consumer science careers and classes with our culinary CTE counting as one.
If FCCLA catches your eye you can always talk with the San Juan Highschools FCCLA chapter advisor Ms. Cox. Hope to see you out there!