A special thanks to this year's coaches for football and cheerleading, Coach Castillo, Coach Alex, Coach Tre, and Coach Star. Let's not forget our football wins against Millennium and WSCA with stunning scores of 28-6 and 43-6. As the season closes, it's the last high school season for our seniors Joshua Yout, Drew Hansen, Hezekiah Hall, John Diddle, Adolfo Cardoza, Franklin Broadnax, Kris Bondi, and Antwan Jones.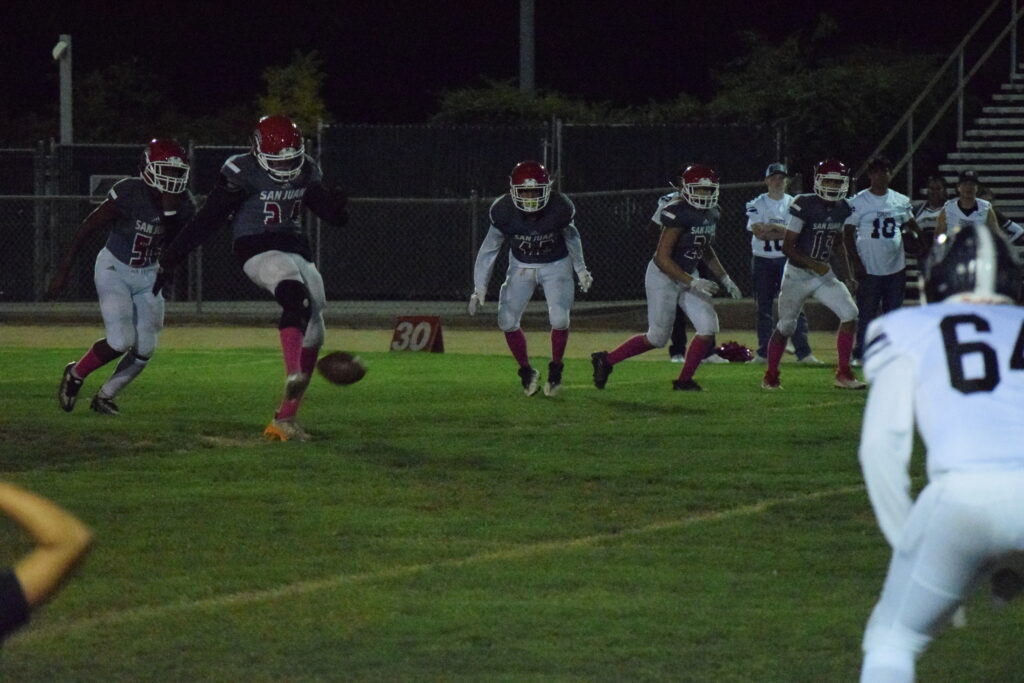 A great kickoff thanks to Kris Bondy, our tight end and offensive linebacker.
A thanks to our cheerleaders for the great performance at Homecoming Game
Wide receiver and defensive back Dylan Shamblin coming in hot for a tackle
TB has seized the football and goes in hot for a touchdown.
Pulling through again,TB, a wide receiver and defensive back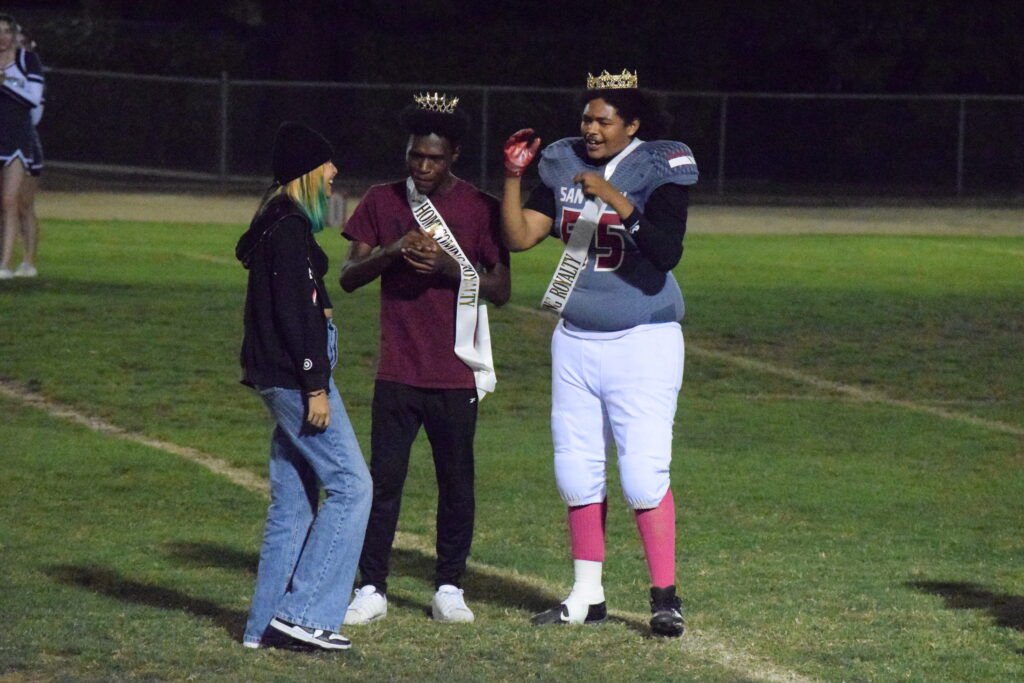 Another congratulation to this year Homecoming Kings, Antonio Lewis and Antwizzle Jones and an applause for Bella Salas.
San Juan's cheerleaders showing Esparto what's up, starring Bryhanna Valentin, Emily Nichols, Melissa Grandos, Malaiha Fair, Nora Coubert, J'kiah Williams, Dylan Rutherford, Jade Lloyd, Hailly Lavine.